Sam Bankman-Fried (SBF), the disgraced founder and former Chief Executive Officer of FTX cryptocurrency exchange, appeared to have become an apologetic fellow after his company crumbled last month.
It can be recalled that few days after the exchange filed for a Chapter 11 bankruptcy, SBF sent a letter to the employees of his firm expressing how "sorry" he is for making irrational decisions in the face of tremendous pressure.
Then, on Wednesday, through a video message, the former big boss apologized again for a lot of mistakes that led to the abrupt implosion of his crypto firm.
"I didn't ever try to commit fraud on anyone. I am deeply sorry about what happened. Clearly I made a lot of mistakes or things I would be able to give anything to be able to do over again," said Bankman-Fried during the New York Times' Dealbook conference on Nov. 30.
Not everyone though is falling for this act of the former CEO as some believe he is just preparing his defense for whatever legal battles he may face in the future.
Former FTX CEO Sam Bankman-Fried. Image: Finews Asia.
It Takes One To Know One? Scammer Thinks SBF Is Lying
Anna Sorokin, the convicted scammer who made a name for herself by defrauding banks and hotels for hundreds of thousands of dollars back in 2019, claims to see through the real play of SBF.
"He's just trying to save himself. That would be his defense if he is going to get prosecuted. You can see the seeds of that already," said Sorokin, referring to the claim of the FTX founder that he didn't know that Alameda, the exchange's trading arm, was overleveraged.
Sorokin went on to say that she believes all things that SBF tell the media right now are insincere, calling them "garbage" and are just part of a plan to cultivate an innocent image.
Sorokin also claims that what Bankman-Fried really did was a "Ponzi scheme," outrightly dismissing his earlier statement of not being involved in any kind of fraudulent activity.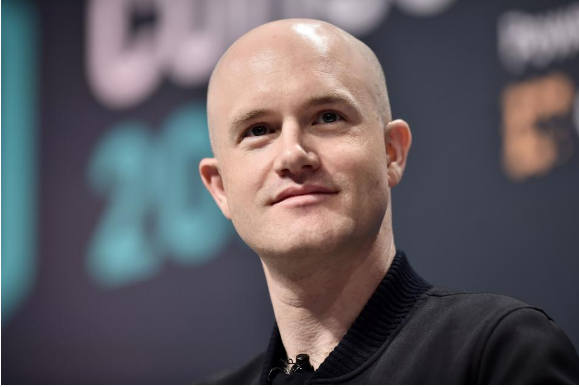 Coinbase CEO Brian Armstrong. Image: Forbes.
Coinbase CEO Thinks FTX Former CEO Should Be In Custody Now
Meanwhile, Brian Armstrong, the CEO of Coinbase, believes there are more than enough reasons for SBF to be taken into custody right now.
Speaking during a crypto summit last week, Armstrong admitted he is left baffled as to why the FTX founder is still scot-free.
"The DOJ or somebody should be able to make – just based on his public statements, I think there's a very open and shut case for fraud," said the Coinbase big boss, adding that some of the people he has talked about the matter agrees with him.
Armstrong also took a swipe at the media for continuing to refrain from calling SBF a "criminal," claiming that at this point in time, there is no longer a need to wait for an indictment or prosecution.
Crypto total market cap at $820 billion on the daily chart | Featured image: Money Review/AP, Chart: TradingView.com